Spotlight
In this month's spotlight we featured our official Nootri Brand ambassador and Miss Rwanda 2021; the beautiful Grace Ingabire as she shared her experience here at AIF during her internship stint.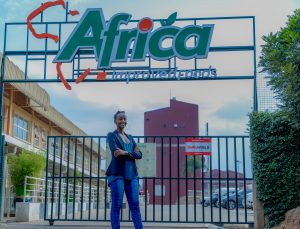 What was your first impression of AIF when you first stepped foot here ready to start your internship?
It looked daunting to be honest, the plant is vast and I started wondering if I would ever understand how any department works let alone have a successful internship among the skilled people that work here. Thankfully, everyone here welcomed me warmly and donated their time to making me understand AIF a little bit better each day.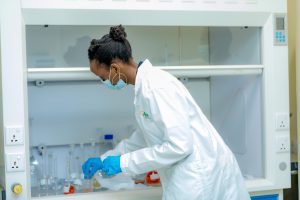 2. What were some of the high points of your internship here?
The whole experience was an eye-opener, every department has a lot to teach and I got to see that first-hand. The experience that stood out the most for me was when I got to glove up and help the workers down at the packaging line. Their brisk pace of work was definitely challenging to me but by the time I was done we had packed several boxes and I felt the satisfaction that only comes from a good day's work.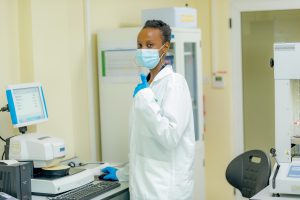 What did you learn during your internship here?
I learnt a lot of things here, and what amazed me the most was the input of each department in the making of one pack of a Nootri product. Even though my internship stint was short-lived, I've made friends here and more importantly the experience left me better equipped to take on my role as brand ambassador for the Nootri Brand.