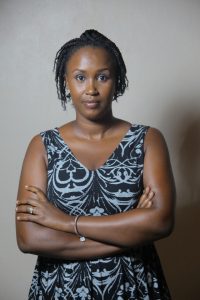 What does Labor Day symbolize in your opinion?
Labor Day is more than a public holiday during which we enjoy an extended weekend, it symbolizes something much deeper, it is a celebration of staff contributions and achievements. Labor Day is all about appreciating the work every single member of the staff puts in while also being thankful for the ability to do so in a safe environment. The past year shed more light on the latter and it is nice to see that more and more organizations are waking up to this reality.
Do you think HR best practices are vital to creating a conducive work environment for employees?
Employees are a company's greatest asset and, in most cases, even a competitive advantage. So, it should come as no surprise that employee wellness can increase productivity and stimulate teamwork. The HR department and its practices play a critical role in attracting and retaining the best. These practices ensure that employees feel safe in the workplace and integral to the company's mission, once employees feel like they are playing a vital role in an organization, they are no longer working just for a paycheck; their work is fueled by passion.
What are some of the HR practices that are in place here at AIF?
Employees are the heart of AIF, that's why we've put several measures in place to make sure that they operate in a safe and stimulating professional environment.
These are a few examples of some of the HR practices that are in place.
Instilling company values in employees to ensure that they embody them in their work.
Capacity building through trainings and workshops
Performance management to recognize hard-work
Rewards and recognition through compensation and benefits
Succession Planning
Designing Policies to stimulate employee advancement & a good working environment
Motivating & engaging employees through team building activities