On the 2nd September, AIF and Miss Rwanda teams set off for an excursion that would lead them to the District of Rwamagana on a mission to launch a project with the aim of empowering Community Health Workers through income generating activities.
The AVEGA cooperative; one of the beneficiaries of the initiative hosted the event with the Vice Mayor of the District as the guest of honour for the proceedings.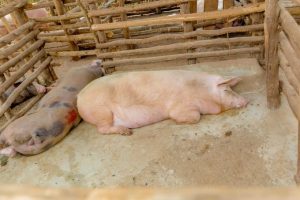 To kick off the event, an AIF representative was given the floor to explain the concept of the project. He explained the premise which is to donate six pigs to three cooperatives of Community Health Workers in the Rwamagana District with a solid distribution plan that would ensure that all 1,900 community health workers grouped in 15 cooperatives in the area also reap the benefits of the initiative.
He also highlighted that AIF's support does not end there since the cooperatives would also be provided with drugs and food for the pigs to ensure that they remain healthy.
AIF's partner on the project, Miss Rwanda 2021 – Ingabire Grace expressed her pride in being a part of such an impactful initiative, adding that Community health workers deserve more since they work day and night to build a health-conscious society through sensitizing communities on childbirth, nutrition, breastfeeding and more.
The AIF representative also explained the decision to venture in pig rearing evoking statistics from the Ministry of Agriculture and Animal Resources (MINAGRI) that highlight the success of pig farming in Rwanda.
Pig farming in Rwanda has grown progressively with the number of pigs increasing by 76% in the last five years to over 1.7 million
He also elaborated on the future of the project stating that the aim was to scale the initiative to other parts of the country to ensure that Community Health Workers everywhere benefit from it.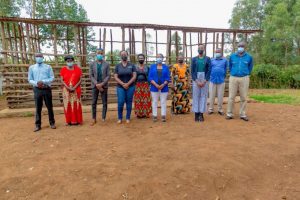 "Community Health Workers are selfless; their work often goes unrecognized yet the result of what they've been doing is undeniable. This initiative is a way for us to recognize and support them but also ensure that they grow from this experience," he explained.
Beneficiaries in Rwamagana expressed their gratitude for the donations with a pledge to take care of the pigs to ensure that the donation reaches fellow cooperatives in the region and the country.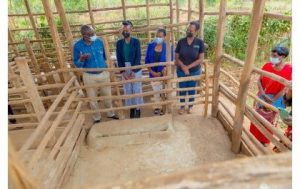 'This initiative shows us that there are people out there that recognize what we do. We are thankful for this support and we promise to make the best out of it. We had been rearing pigs of our own for the past eight years and we have a professional veterinary doctor who will take care of them, so all in all this is a great boost to our development plans as Community Health Workers" said William Musoni, the president of Community Health Workers in Rwamagana